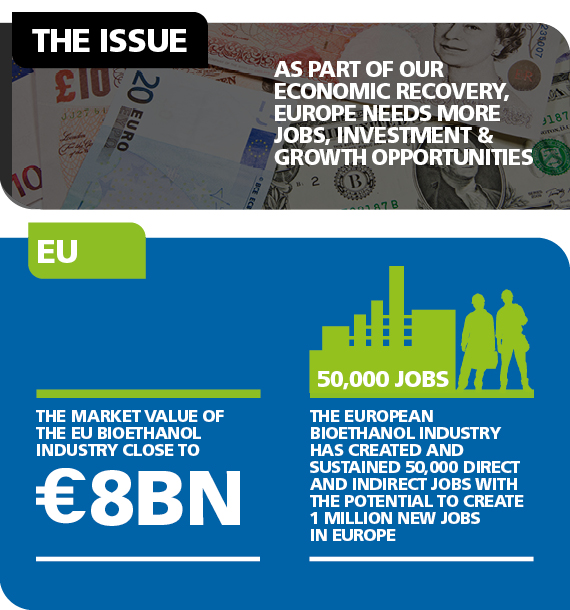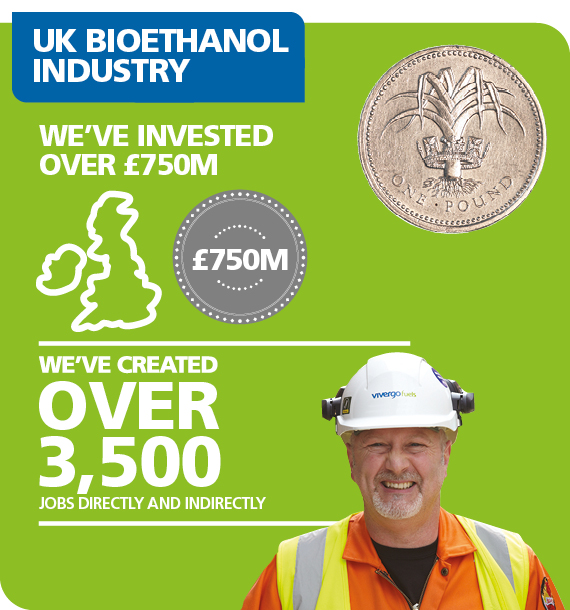 Vivergo represents a £350m investment into the Humber region and the UK, and our total impact on the UK economy is over £600m per annum. That means that for every £1 of revenue generated by Vivergo, a further £1 of revenue is generated by UK industry as a consequence of Vivergo's operation.
We take UK feed wheat – which historically would have been exported – and convert it into two valuable commodities that the UK would usually import, animal feed and bioethanol, thus having a positive effect on the UK Balance of Trade.
To fulfil its full potential to deliver UK economic growth, it is vital that Vivergo and the wider bioethanol industry have the legislative support of the UK government.
Since the introduction of the EU biofuels policy, the European renewable ethanol industry has created and sustained 70,000 direct and indirect jobs, but in order to stimulate innovation and capital intensive advanced ethanol technologies, the EU must set specific post 2020 mandates.