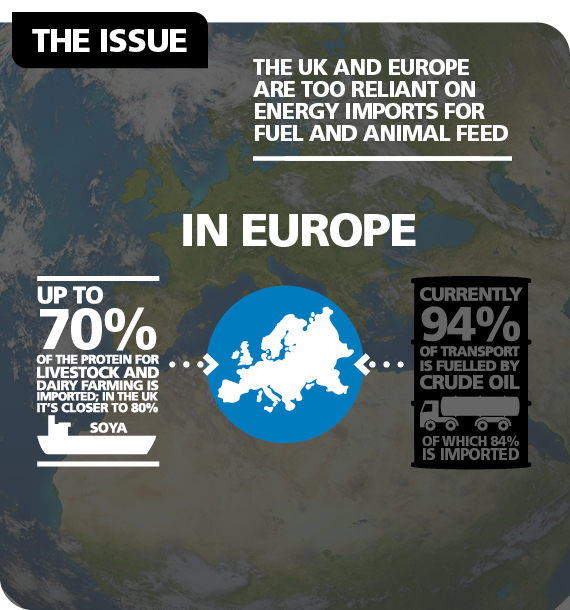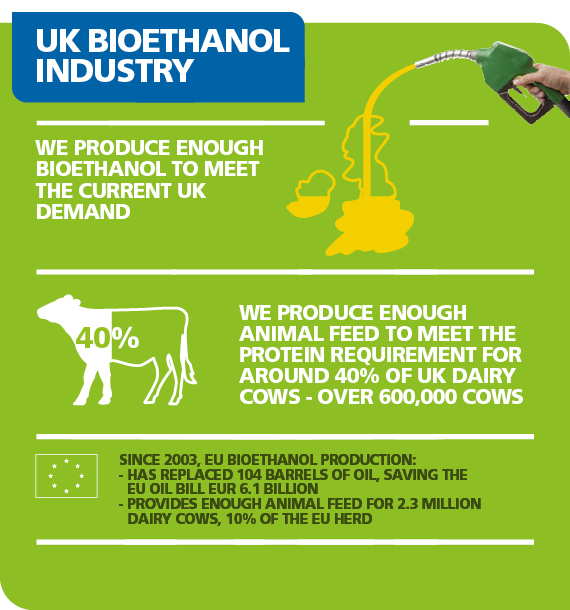 Energy sustainability and security is a global issue. Fast depleting oil reserves, increasing pollution, soaring demand and political uncertainty and unrest all mean that alternative fuel and food supplies are needed.
There is no silver bullet, no one source that will solve our energy needs, the best answer is to have a mix of alternative energy supplies and biofuels, and the energy that Vivergo produces is a key part of that.
Our energy is home grown; it comes from animal feed wheat, a renewable, sustainable source grown in the UK.   The UK is one of the most efficient agricultural bases in the world – often producing a large surplus of wheat, and therefore feed wheat is a great feedstock to use. Our energy production process from field and plant, to car and cow is hugely efficient, environmentally sound and economically beneficial to the UK.
The carbon dioxide (CO2) emitted when the biofuel is burnt in the vehicle is offset by the CO2 absorbed during the growing of the crop. Our bioethanol will offer Greenhouse Gas (GHG) savings in excess of 50% over standard petrol. That is the equivalent of removing 180,000 cars from the road – it's a truly green production cycle.
We have gained International Sustainability and Carbon Certification (ISCC), certifying that our plan and business fully complies with the requirements of the EU Energy directive.
Sustainability matters and that is why our energy matters.