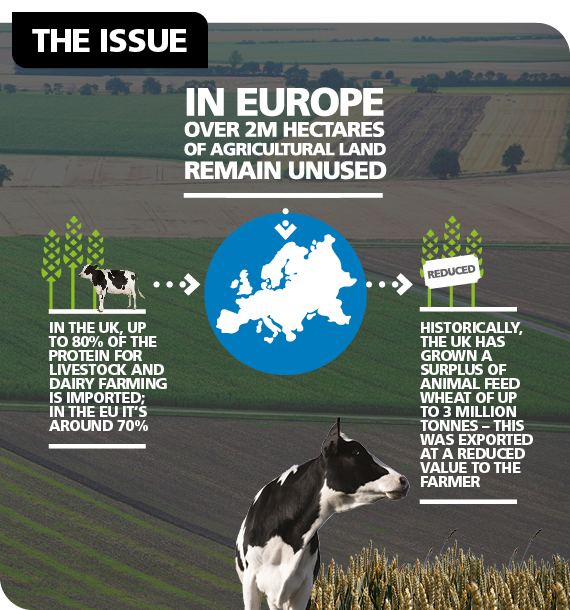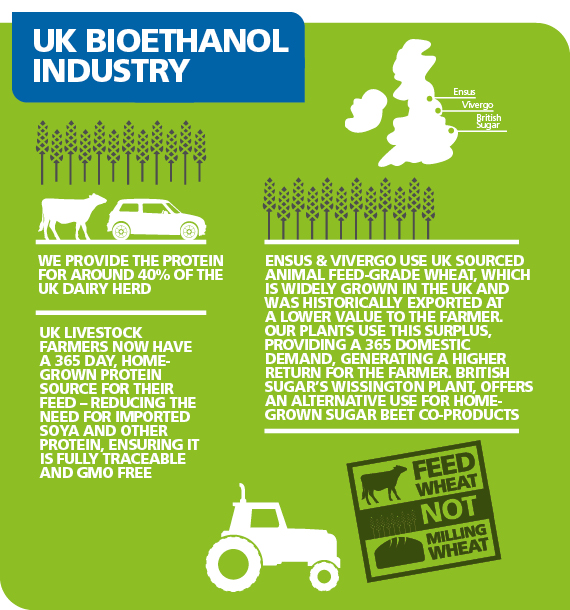 Quite simply, the UK is hugely deficient in both biofuel and protein animal feed but has a surplus of feed wheat. Vivergo uses this surplus to produce a significant amount of the required bioethanol and animal feed for the UK and EU market.
At the heart of the UK's wheat belt, we have the ability to source all of our wheat from local farms within a 50-mile radius and through the creation of a new market for animal feed grade wheat, Vivergo is directly supporting local farmers and creating agricultural jobs in Yorkshire and Lincolnshire.
The animal feed produced by Vivergo as a co-product of bioethanol production can be used as a high quality, home grown protein source for cattle, reducing UK farmer's over reliance on imported soy meal and providing a more effective option to maximise growth and yields.
In the UK, up to 80% of the protein for livestock and dairy farming is imported; in the EU it's around 70%. Our animal feed offers a home grown protein source for approaching 20% of the UK dairy herd, feeding 340,000 cows per day. The animal feed replaces the need for imported protein, and is a sustainable, secure, traceable, reliable and high quality source of feed for UK farmers.