If you would like to know more about our current vacancies or careers at Vivergo, please GET IN TOUCH!
JOB VACANCIES
At Vivergo Fuels, we believe that 'Our Energy Matters' and the energy of our team is key in continuing to build a great company for the future.
One of our core values is to 'Energise People'. This means building a team that is passionate for the success of Vivergo; we look for people who share this ethos and strive to achieve in everything they do.
VIVERGO CAREERS
If you're interested in becoming part of the Vivergo team, please take a look at our current vacancies.
Unfortunately, we are unable to accept speculative applications, but we update the site regularly so please do keep checking our website for suitable vacancies. All vacancies are advertised through our website.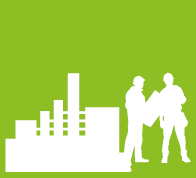 WORK WITH US
Providing economic benefits to the local area is a core objective for Vivergo and as such, we like to work with local businesses where possible
If you think you have a product or service that benefit our business, then please get in touch with our procurement team at procurement@vivergofuels.com
We have preferred supplier agreements in place for all employee recruitment services and we review these annually. If you would like to be considered for our preferred supplier list in the future, please contact jobs@vivergofuels.com